Your Protection and safety is our number one priority.
All Duke City Urgent Care locations have implemented strict protocols to prevent the potential spread of Covid-19. Patients are checked in at our front doors to separate those with Urgent Care complaints from those with possible Covid-19 to maximize safety. 
Sport Physicals for School-Age Students
Duke City Urgent Care offers walk in or by appointment Sport Physicals for students 18 and younger.
To be seen by a provider, walk in to a location near you, or schedule an appointment.
Coaches! Tired of chasing your athletes sports physicals down. Duke City Urgent Care will now come to you and perform your athlete's sports physicals in your own gym! We will even donate half of the proceeds back to your team or your school's sports program.
Find out more information by emailing Miranda Fafard, mfafard@dcuc.com or calling (505) 814-1995 ext 1405.
Please try to plan a month or more out so we can coordinated dates and put together a team.
School-age children, 18 years and younger, who require a sports physical can obtain one quickly and conveniently at Duke City Urgent Care. A sports physical, also known as a preparation physical examination, evaluates an athlete to determine whether or not it is safe for him or her to participate in specific sports, exercises, or other physical activities. A child or adolescent may require a sports physical prior to involvement in school or community organized sports. The exam is divided into two parts: medical history and physical examination.
Medical History
When undergoing a sports physical, the provider will first need to know the detailed medical history of the individual. In many cases, students may have to fill out a form with help from their parents. These answers are very important, as certain patterns of health conditions in your family history may identify an underlying condition you may have. Answer all questions truthfully — rarely will any response prevent you from engaging in most activities. Most questionnaires require the following information:
Medications you're currently taking.
Serious diseases in family history.
Allergies.
Dates of prior surgeries.
Current and prior illnesses or health conditions you may have such as asthma, dizziness or broken bones.
Drug or alcohol use, including steroids and performance enhancers.
Physical Exam
After the provider gains an understanding of your medical history, she will then proceed with the sports physical examination. This evaluation is not invasive and is very similar for both male and female patients. In some cases, particularly if the patient is an adolescent going through puberty, the provider may ask gender-specific questions — for instance, they may inquire about the young woman's diet and menstrual cycle to ensure health. Each physical exam will generally include:
Height and weight check.
Assessment of posture, joints, flexibility, and strength.
Vision tests.
Pulse rate and blood pressure tests.
Checks of ears, nose, throat, and organs like lungs and heart.
Fast Sports Physicals at Duke City Urgent Care
Sports physicals are necessary for school-age children because they can help an them ensure adequate physical fitness to determine safe participation in physical activities. Providers can also recommend tips on better health care, exercise, or prescribe medication for athletes and active young people who have a health condition that may impact performance. Visit Duke City Urgent Care today for a quick and easy sports physical.
Team Work
Work as one team to deliver the best patient experience possible.
Compassion
Treat our patient as we would want to be treated and be understanding during their time of need.
Opportunity
Create opportunities for staff to grow with the company and empower everyone to improve their work environment.
Respect
Treat one another and our patients with respect. Listen and speak openly.
Education
Encourage ongoing professional growth and development while providing opportunities for continuous learning.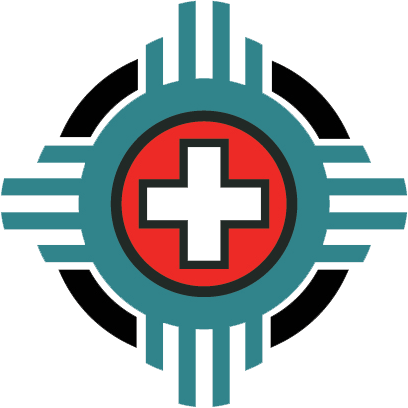 Duke City Urgent Care (Irving Blvd)
4410 Irving Blvd Albuquerque, NM 87114
Duke City Urgent Care (Louisiana Plaza)
7200 Montgomery Blvd Suite 7121, Albuquerque, NM 87109
Duke City Urgent Care (Juan Tabo)
11601 Montgomery Blvd. NE, Albuquerque, NM 87111
Duke City Urgent Care (Constitution Ave)
3500 Constitution Ave Albuquerque NM 87106
Duke City Urgent Care (Los Lunas)
311 Los Lentes Rd SE, Los Lunas, NM 87031