Urgent Care Services in Albuquerque and Los Lunas
Duke City Urgent Care offers the highest quality urgent health care services, at convenient locations near you.
To be seen by a provider, walk in to a location near you, or schedule an appointment.
Families and individuals throughout central New Mexico seeking urgent care services can find immediate relief through Duke City Urgent Care. Our five locations throughout the greater ABQ and Los Lunas areas are open seven days a week to serve you when you need it most. Our team of experienced physicians and health care providers are ready to administer urgent care services for adults and children of all ages as swiftly as possible. If you or your loved ones are experiencing pain or discomfort due to an injury or possible illness, we insist that you visit Duke City Urgent Care before your symptoms worsen.
Your New Mexico Urgent Care Specialists
You don't have to tolerate pain or discomfort. In fact, leaving these symptoms untreated can cause your illness or injury to worsen over time. If you've suffered a minor injury or are experiencing symptoms that you believe may be attributed to an infection, we encourage you to seek help from our highly trained staff. We're ready to treat your health issues, including:
Mild to moderate Asthma Attacks
Minor Abdominal Pain
Dizziness
Ear Infections, Sinus Infections, Eye Problems, Sore Throats
Urinary Tract Infections
Upper Respiratory Infections, Coughs, Colds, Flu
Cuts, Abrasions, Lacerations
Sprains, Strains, Deep Contusions, and Broken Bones
Sports Injuries
Nausea, Vomiting, Diarrhea and other Gastro-intestinal complaints
Skin Problems such as Rashes, Infections, Abscesses, Boils, Bites, and Stings
If you experience issues similar to the list above, please seek our urgent care services. However, if your pain or injury is more severe or unbearable, you may require medical intervention that is not offered at Duke City Urgent Care.
When Urgent Care Becomes an Emergency
Though Duke City Urgent Care is ready to provide treatment for a variety of injuries and illnesses, we insist that our patients understand the difference between urgent care and emergency care. While we are ready to provide you with the medical intervention you require for minor to moderate injuries, illness, and pain, we insist that all patients go directly to the emergency room if they're facing a potentially life-threatening problem. If your symptoms resembles those related to these particular health issues, please call 911 or immediately go to your local emergency room:
Heart Attack
Stroke
Head Injury
Severe Pain
Severe Bleeding
ABQ Walk-In Urgent Care
Duke City Urgent Care is prepared to provide exceptional urgent care service to men, women, and children throughout the greater Albuquerque and Los Lunas areas. Visit one of our five convenient locations seven days a week to find fast relief from minor to moderate injuries and illnesses. Don't tolerate pain or discomfort any longer. For the best urgent care services in Albuquerque, visit the highly trained and experienced physicians at Duke City Urgent Care today!
Team Work
Work as one team to deliver the best patient experience possible.
Compassion
Treat our patient as we would want to be treated and be understanding during their time of need.
Opportunity
Create opportunities for staff to grow with the company and empower everyone to improve their work environment.
Respect
Treat one another and our patients with respect. Listen and speak openly.
Education
Encourage ongoing professional growth and development while providing opportunities for continuous learning.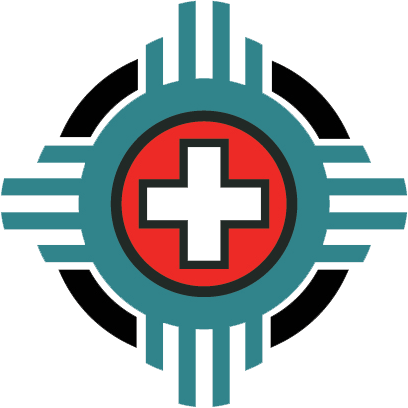 Duke City Urgent Care (Irving Blvd)
4410 Irving Blvd Albuquerque, NM 87114
Duke City Urgent Care (Louisiana Plaza)
7200 Montgomery Blvd Suite 7121, Albuquerque, NM 87109
Duke City Urgent Care (Juan Tabo)
11601 Montgomery Blvd. NE, Albuquerque, NM 87111
Duke City Urgent Care (Constitution Ave)
3500 Constitution Ave Albuquerque NM 87106
Duke City Urgent Care (Los Lunas)
311 Los Lentes Rd SE, Los Lunas, NM 87031