Your Protection and safety is our number one priority.
All Duke City Urgent Care locations have implemented strict protocols to prevent the potential spread of Covid-19. Patients are checked in at our front doors to separate those with Urgent Care complaints from those with possible Covid-19 to maximize safety. 
Pediatric Urgent Care Services
Duke City Pediatric Urgent Care services are available at all five of our Albuquerque and Los Lunas locations. Get in line from home or just walk in. We take most insurance and also offer affordable out-of-pocket options.
To be seen by a provider, walk in to a location near you, or schedule an appointment.
As your child grows, it is important that they receive quality and consistent pediatric services. Duke City Urgent Care understands how vital pediatric care is to the healthy development of young children. Our team of experienced physicians has the knowledge, experience, and resources available to treat a wide range of pediatric injuries and illnesses that are common in children of all ages. Parents and caretakers throughout Albuquerque and Los Lunas can trust Duke City Urgent Care for immediate pediatric medical intervention.
Common Child Injuries & Illnesses
Having a reliable primary care pediatrician is important for all families; however, there are many instances in a child's life in which they require pediatric care — some of which occur at times when your child's primary care physician is unavailable. Instead of immediately taking your child to the emergency room, you can choose an affordable alternative. Duke City Urgent Care can provide the treatment your child needs for many common injuries and illnesses, including:
Rashes
Broken Bones
Dizziness
Vomiting & Diarrhea
Asthma Attacks
Common Cold
Playground Injuries
Ear, Nose & Throat Infections
When to Seek Emergency Pediatric Care
Duke City Urgent Care is equipped to offer a range of pediatric services including pediatric urgent care. Although we are able to provide thorough treatment for mild to moderate injuries and illnesses, there are some severe medical issues that require immediate emergency intervention. When in doubt, trust your instinct and dial 9-1-1 or go straight to the emergency room at your local hospital. We suggest calling for an ambulance or visiting a hospital immediately if your infant or child is experiencing any of the following:
Fever over 100.4
Loss of consciousness
Blood in urine, stool or vomit
Ingestion of any poisons
Severe allergic reactions
Unbearable pain
Severe bleeding
Trouble breathing not related to asthma
Pediatric Service New Mexico
The wellbeing of your child is never something to leave to chance. Ensure that you preserve their health by trusting the qualified physicians at Duke City Urgent Care. We're here seven days a week to tend to your child's illness or injury. Our five convenient locations in Los Lunas and Albuquerque are fully staffed and equipped. If your child requires sudden pediatric services, we encourage you to make an appointment at Duke City Urgent Care.
Team Work
Work as one team to deliver the best patient experience possible.
Compassion
Treat our patient as we would want to be treated and be understanding during their time of need.
Opportunity
Create opportunities for staff to grow with the company and empower everyone to improve their work environment.
Respect
Treat one another and our patients with respect. Listen and speak openly.
Education
Encourage ongoing professional growth and development while providing opportunities for continuous learning.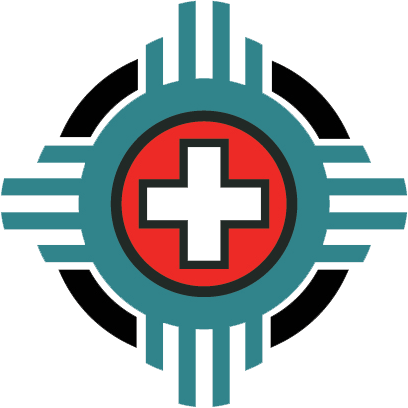 Duke City Urgent Care (Irving Blvd)
4410 Irving Blvd Albuquerque, NM 87114
Duke City Urgent Care (Louisiana Plaza)
7200 Montgomery Blvd Suite 7121, Albuquerque, NM 87109
Duke City Urgent Care (Juan Tabo)
11601 Montgomery Blvd. NE, Albuquerque, NM 87111
Duke City Urgent Care (Constitution Ave)
3500 Constitution Ave Albuquerque NM 87106
Duke City Urgent Care (Los Lunas)
311 Los Lentes Rd SE, Los Lunas, NM 87031